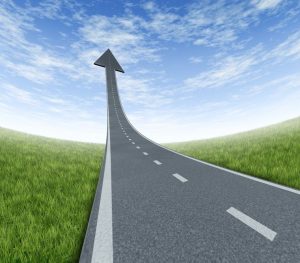 Since 2006 Wrangle has prepared health and welfare From 5500s for e-filing. To date, we have prepared over 140,000 5500s, and in 2017 we expanded our services to provide ERISA Plan Document/SPD packages, HIPAA manuals and nondiscrimination testing.  All along the way, Wrangle has been committed to providing the best service possible, in a timely manner and at a reasonable price. We continue to be invested in this commitment as your Form 5500 and ERISA Plan Document partner, and our service model will continue. Our acquisition by Ascensus only deepens this commitment to People Matter, Quality First and Integrity Always.
Below are a few of the most frequently asked questions and the answers from Wrangle and Ascensus.
What type of firm is Ascensus? What do they do?
Ascensus is the largest independent recordkeeping services provider, third-party administrator, and government savings facilitator in the United States. The firm delivers technology and expertise to help millions of people save for what matters most—retirement, education, and healthcare. For more information about Ascensus, visit ascensus.com.
How will Wrangle integrate with Ascensus?
Wrangle will become a part of Ascensus' retirement division.
When will Ascensus complete its acquisition of Wrangle?
The transaction closed on April 1, 2019.
How will this acquisition affect me (the client)?
Ascensus shares the same service quality standards as Wrangle. Over time, Wrangle will take advantage of Ascensus' suite of services and scale—being sure to let clients know of any changes that may occur as these tools are integrated into the business.
How will this acquisition affect my interactions with Wrangle associates?
In terms of client interactions, associates will simply continue to provide the same great service that clients have come to expect from Wrangle. No changes are anticipated to Wrangle's service levels.
Will the firm continue to market under the Wrangle brand name?
The Wrangle brand will remain in place; "an Ascensus company" will be added to the logo.

Why did Ascensus acquire Wrangle?
Ascensus acquired Wrangle because we believe that it can make a strong contribution to helping us achieve the goals set forth in our growth strategy. The firm already owns an almost 25% market share in providing health & welfare Form 5500 solutions. It also offers ERISA health & welfare consulting and plan document services. We're excited to bring their compliance expertise and technology capabilities in-house to leverage them in our benefits administration business and in our retirement and TPA businesses as appropriate.
Will there be any changes in leadership within Wrangle?
All team members will remain with the company to help continue to grow the business. Ascensus will work with the leadership team on organizational changes that may be required and will communicate any changes in a timely manner.
Questions For Wrangle?
If you have any questions or would like to discuss, feel free to reach out to Lynda Taylor at ltaylor@wrangle5500.com.