We Are Here to Help You
Ascensus' Wrangle team was founded to support the growing compliance needs of the nation's top insurance brokers. For over 17 years, we have been the market leader in Form 5500 and Wrap Plan Document preparation.
Let our team of experienced professionals manage the heavy lifting so that you can focus on building your brokerage business without sacrificing quality or cutting corners.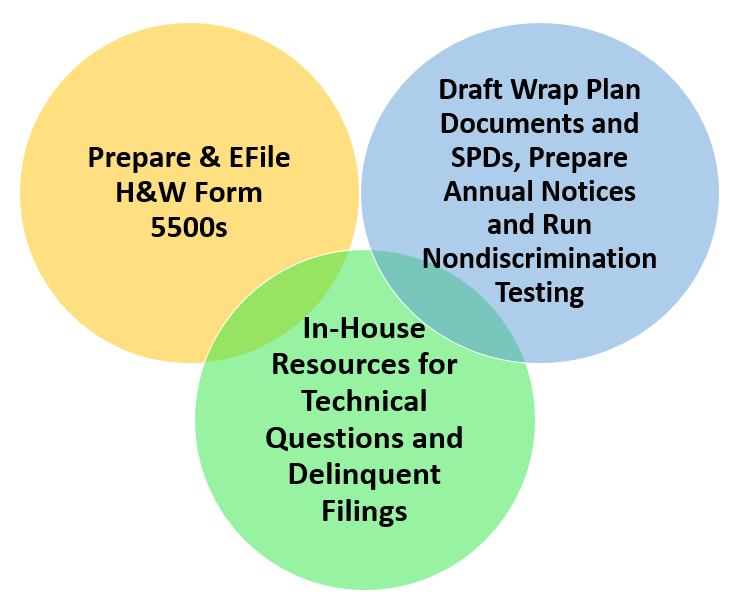 Form 5500 Preparation
Ascensus' Wrangle team manages all aspects of the Form 5500 process, from beginning to end. Our online portal allows you to track our progress every step of the way! All of our services are included in one flat annual fee.
Collect unlimited number of Schedule As from insurance carriers
Deliver signature-ready Form 5500s and Summary Annual Reports
E-File on behalf of the plan sponsor and track future deadlines
ERISA Plan Documents
We prepare customized ERISA Plan Documents and SPDs to ensure compliance to federal regulations. We also provide other services for health FSAs, nondiscrimination testing, annual notices and much more.
Plan document services for Wrap Docs, Section 125, Annual Notices and more
Ongoing monitoring for legislative and compliance updates that may be required
Thorough review process of the documentation by legal counsel
Experts in-house on H&W 5500s, Mega-Wrap Plan Documents, SPDs, Self-Insured Plan Documents, Annual Notices and Nondiscrimination Testing.
Ascensus' Wrangle team charges on the filing year. If the client has one or four ERISA Plans within the filing year, the fee is still the same. And by the way, we have never raised our prices. Instead we just built in more efficiencies.
225,000 Form 5500s Prepared (as of 08/31/2023)
In 2006 we started with one broker and now work with all levels of brokers, almost exclusively through referrals and word of mouth.