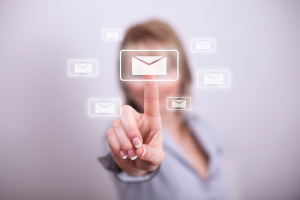 We are in the thick of Open Enrollment Season, which tends to be a time of year when various required notices are issued. With many working from home, the need for electronic distribution is critical. Here are some items to keep in mind (additional measures would be needed if the notice had personal information).
The DOL has specified electronic delivery methods must be furnished in a way that is reasonably calculated to ensure actual receipt. The DOL does not have specific formatting guidelines, such as what font size to use; however, there is a general area of considerations as found in ERISA formatting on SPDs. In addition, click here for distribution timelines to follow. Please note, with COVID-19, some dates have changed (as noted at the end of this blog).
Email
Attachment to email
Posting documents to a company website ( an email or paper mail must be issued to alert participants that they have been posted)
For those who have work-related computer access, they can automatically receive distributions electronically. A notice must also accompany the deliverable to highlight its significance and the right to receive a paper version.
If someone only has access to a kiosk or is without a work computer, they need to sign a written consent to receive distributions electronically prior to any form of electronic distribution. The consent needs to outline various details such as what they will receive, its significance, the right to receive a paper version, as well as the right to cease receiving electronically, and what is needed via hardware and software to receive the documents electronically.
Please note: Retirement plans electronic distribution rules were updated this year; however, health and welfare plans have not been updated since 2002.
Open Enrollment Materials as an SMM
If open enrollment materials include ERISA language, they can meet the criteria needed for the Summary Materials Modification (SMM) document to go to participants when the Plan Document has been amended with Plan changes.
For example, if the materials include a section on "What's Changing for the New Plan Year," a box at the top of this section could be added that states:
This section constitutes a Summary of Material Modifications to the Summary Plan Description (SPD) for the Plan, thereby modifying the information previously presented in the SPD with respect to the Plan. Please keep a copy of this SMM with the SPD previously provided to you.
Finally, remember, if a plan participant sends a written request for a copy of the SAR, SPD, SMM, etc., the Plan Administrator needs to oblige within 30 days. If not, the penalty fee is $110/day for each day the material is not provided.
The deadline for disclosures due to COVID-19
From March 1, 2020, the beginning of the national emergency declared by the President, until 60 days after the announcement of the end of the COVID-19 National Emergency or such other date announced by the department in a future notice.
Distribution can only be extended if the Plan Sponsor is facing challenges tied to COVID-19
DOL stressed that the Plan Sponsor needs to make a good faith effort as soon as administratively possible.
If you have any questions, feel free to contact Ann McAdam, Technical Consultant, amcadam@wrangle5500.com.