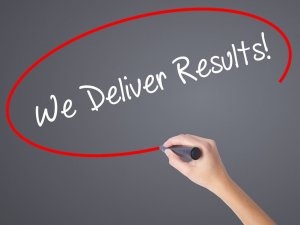 2020 will be known as a fast-moving avalanche of legislative change to employee benefits due to COVID-19. It is now required to record the changes and their impacts to the Plan Sponsor's Wraparound Plan Documents and SPDs, and to communicate to the Participants. Wrangle has the amendments ready to go for the Plan Sponsors to accomplish these tasks.
In November, for those who have our Wraparound Plan Documents and SPDs, we will be issuing the needed Plan Document Amendments and their corresponding Summary of Material Modification (SMM) for the Plan Participants at no charge. For those who need specific Plan Changes on top of these, there is a nominal fee of $150 to create the amendments and SMMs. For those who don't have our Wraparound Plan Documents and SPDs, information to obtain is found at the end of this blog piece.
A high-level outline of what is included in the Amendment and Summary of Material Modifications (SMM)
1. Temporary Provisions related to COVID-19: EPSLA and EFMLEA benefit protected leave provisions, as well as the deadline extensions related to special enrollment, COBRA, and claims/appeals.
2. Expansion of Eligible Over-the-Counter Medical Expenses: Removal of the ACA's limitation on over-the-counter drug reimbursements from account-based health plans, along with the addition of menstrual care products, as an eligible expense.
3. Medicare Coverage as an Alternative to Cobra Continuation Coverage: Addition of the new Medicare language to the SPD's "Continuation of Coverage Rights" Section (i.e. language recently added to the DOL's sample COBRA General Notice).
Key Notes:
The Amendment and SMM were reviewed and approved by an ERISA attorney.
The Amendments do need to be signed to be in effect. We encourage that these be adopted as soon as possible to prevent the documentation getting lost and/or forgotten.
Some of the recent legislative changes do not affect the specific content of our wraparound plan documents, However, Plan Sponsors should contact the applicable insurance carriers and/or contract administrators to ensure they update their documentation accordingly. An example would be the required coverage of COVID-19 testing and treatment.
Also, IRS Notice 2020-29 allows Plan Sponsors to adopt any of the Notice's permissible election changes during the 2020 calendar year. Our legislative documents do not include these provisions because they are discretionary in nature. If you are in need of adding these changes, please reach out to the contact at the end of this blog.
When to communicate to Plan Participants?
Under these circumstances, ERISA requires the Plan Participants to receive within 210 days after the Plan Year. However, if a Plan Sponsor is impacted by COVID-19, SMM can be distributed up to 60 days after the end of the national emergency which could be longer. Nevertheless, a good faith effort is encouraged to meet the original timeframe. Wrangle supports the notion for the original deadline to be met.
How to distribute:
See our previous blog on distribution rules.
In need of Plan Documents or have questions?
Our ERISA Desk prepares Wraparound Plan Documents and SPDs in a package format for $500. To receive this package, you first need to complete a worksheet and sign an agreement. Please contact Aubrey Box at abox@wrangle5500.com for assistance.
In closing…
We realize that this year has been tremendously hard on those in the employee benefit world. Our conversations with brokers are all identical. So many have been stretched like never before. We will do all that we can to support and help.