For those of us familiar with the Form 5500, we have labeled it as a crystal ball for prospecting. It can quickly highlight the prospect's benefit plan design as well as compliance issues and errors created by the employer before a broker even sets foot into the potential client's office. Knowing this information ahead of time gives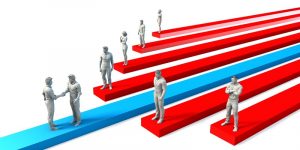 the broker the chance to zero in on the areas where help is needed and to win over the prospect by exhibiting a solid understanding of what they have in place.
The four main areas to zero in on are:
ERISA Plan Year and Policy Renewal Dates:

The ERISA Plan year is established and noted in the Wrap Plan Document. It does not need to be based on the renewal period.

Policy periods are not to exceed 12 months and are to end within the ERISA Plan Year. The true policy period should be reported on the Schedule A. There cannot be a gap in coverage from one 5500 report to the next (a big red flag to the DOL).

Funding: See the table below

Voluntary Benefits: Many offer voluntary benefits and mistakenly think that they are not to be included in the Form 5500 if the employees/participants pay 100% of the premium. If the Plan Sponsor endorsed the benefit, it is ERISA-reportable.

Wrap Plan Documents: If multiple benefits are noted in the Form 5500, then there must be a Wrap Plan Document and SPD in place supporting that approach to reporting. If a Wrap Plan Document is not in place and the 5500 reports multiple contracts, then the prospect may be out of compliance.
Funding
Required Schedules
What to Watch For
Insurance: Fully Insured
Schedule A

Benefit codes on page two of the Form 5500 that do not correspond to benefits on the Schedule As
A Schedule A for stop loss that is mistakenly included; if there is no trust, the Schedule A is typically not applicable

Trust/Funded Plan: Plan assets held under a trustee and kept separate from employer's accounts
Schedule C (for large group) and H +IQPA audit/report or I [Sch. D only if under a DFE]

Schedule Cs are not included in fees paid for services of $5,000 or more
A IQPA report was omitted for large group trust
A stop loss Schedule A for a trust not included

General Assets: Self- Insured
No Schedule

FSA or HRA health is also part of the Plan. General assets was not checked off on page two of the 5500
Could You Find an Error?
In FY 2022, the DOL's Employee Benefits Security Administration (EBSA) ran 907 civil audits/investigations, where 66% resulted in monetary penalties due to ERISA violations.
Source: https://www.dol.gov/sites/dolgov/files/ebsa/about-ebsa/our-activities/resource-center/fact-sheets/ebsa-monetary-results.pdf
Want to Learn More?
Join our upcoming webinar on March 8th to learn about prospecting using the Form 5500 and a new tool, ProspectPulse. Click here to discover what will be covered and see Form 5500s in a whole new perspective. If you don't want to wait, contact Elaine Harvey for more information and a demo. She can be reached at eharvey@wrangle5500.com.
If you ever need assistance on reviewing a prospect's report to determine if there are compliance issues and questions to ask, feel free to reach out to us for assistance by contacting Ann McAdam at amcadam@wrangle5500.com.