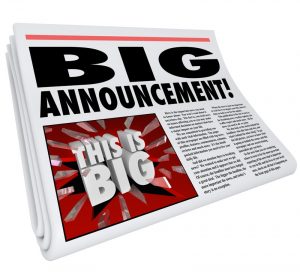 The EBSA Disaster Relief that was issued recently and brought changes to COBRA and other disclosure timeframes, also affects the distribution timeframes for the Summary Annual Report, (the SAR), the Summary Plan Description (SPDs), and the Summary Material Modification (SMM, which is used when there is the need for an amendment in the SPD).
Here are the seven key notes to learn and bring to your clients' attention.
1. The Governmental Entity who issued the new deadline:
The DOL's Employee Benefits Security Administration (EBSA), the unit that monitors the Form 5500 report
2. Notice conveying the information:
3. Disclosures affected:
SAR
SPDs
Amendments/SMM for the SPD
4. Deadline notes – Very Important!:
Distribution can only be extended if the Plan Sponsor is facing challenges tied to COVID-19
The DOL stressed that the Plan Sponsor needs to make a good faith effort as soon as administratively possible to issue out these disclosure notices
5. Dates:
From March 1, 2020, the beginning of the national emergency declared by the President, until 60 days after the announcement of the end of the COVID-19 National Emergency, or such other date announced by the Department in a future notice
To the extent there are different outbreak period end dates for different parts of the country, the Department will issue additional guidance regarding the application of the relief to those different areas
If the President does not renew or pick a specific end date, the national emergency would expire on the first anniversary; for COVID-19, which would be around March 13, 2021; it can also be extended if needed
6. Is Electronic Distribution permitted?:
Yes, per the DOL in its press release: The notice explains that good faith includes the use of electronic alternative means of communicating with plan participants and beneficiaries who the plan fiduciary reasonably believes have effective access to electronic means of communication
7. When the National Emergency due to COVID-19 is declared over, will Wrangle send out a reminder email to the brokers of the status and the SAR distribution?:
Yes, by posting an update in our banner for our newsletters and an email blast
If you have any questions or need additional information, feel free to contact Ann McAdam, Technical Consultant at: amcadam@wrangle5500.com.