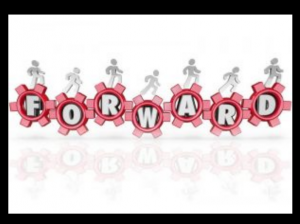 Wrangle is laser-focused as we prepare those Form 5500s that are due July 31st. Since 2018, we have given you front row seats to watch our progress through our online Dashboard. At any time, you can find the status on a broad spectrum with the Scorecard or down to the policy level of a Plan. Here are some tips on how to obtain these statuses, as well as tips on the other buttons available in the Dashboard.
How to Find Where All of Your Files Stand at a Quick Glance
Look at the Scorecard found in the Center of the Dashboard's homepage.

Underneath the Scorecard, within the listing of your files, there is also a quick status check on the Schedule As for each file. Data in

Green

means all Schedule As have been received and

Red

is the opposite – there are one or more outstanding.


Want to know the Specifics of Your 5500? Just 4 Easy and Quick Steps.
Run a status report 24/7 – as many times a day as you see fit.
Time needed to generate an Excel status report: 1 minute
How often can a report be generated: Infinite
Steps:
1. Click on the Reports Tab/Header that runs along the top.

2. Select type: General Status or Policy Detail
3. Choose one of the two options:
1. Download Report (for all deadlines)
2. Show Advanced Options (to select one or more specific deadlines)
4. Click Download Report
An excel report will be immediately generated and available to you.

If you currently don't have a login for the Dashboard, please contact Ann McAdam at amcadam@wrangle5500.com. She can help make the arrangements for you.
What Else Can Be Done within the Dashboard?
Search for a Plan Sponsor
Sharing 5500 files with your team
Adding a new Plan Sponsor (some fields will be auto-populated if there is a previous filing within the Dashboard or on the DOL's EFAST2 site)
Editing Plan Sponsor details
Giving Wrangle posting instructions
Loading a Schedule A
Exporting a PDF of the data listed on the Dashboard
Retrieving the PDFs of the 5500 report and SAR after they are posted
Sending 5500 to the client via DocuSign
To learn about the specifics on how to carry out the tasks for any of the items above, reach out to Ann McAdam to send to you:
A cheat sheet with all of the needed quick and easy steps, called, "Taking a Walk through the Dashboard."
Or
A pre-recorded demo to watch at your convenience on how to use the Dashboard (under 30 minutes).
Ann can be reached at amcadam@wrangle5500.com.