In the months of November and December, many of your clients will be issuing out various notices. For some, by December 15th, they will need to issue out the Summary Annual Report (SAR) for Plan Year 5500s that were under the October 16th extension. In addition, there are those who want to distribute the SPDs of the Wrap Plan Document. Both follow the same distribution rules. The checklist found below is an excellent guideline, outlining the general attributes for the distribution based upon ERISA's participant disclosure requirements.
If you have any questions on our checklist, please feel free to contact Ann McAdam at amcadam@wrangle5500.com.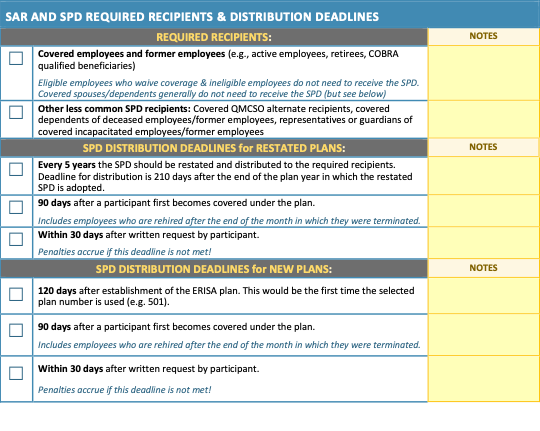 Special note: If the Wrap Plan Document has been amended within five years, the Plan Participants are to receive the Summary Material Modifications document (SMM) to attach to their SPD. The timeframes to meet are:
 210 days after the end of the plan year in which the change is adopted
or
No later than 60 days after the date of adoption if the change is a material reduction in covered services or benefit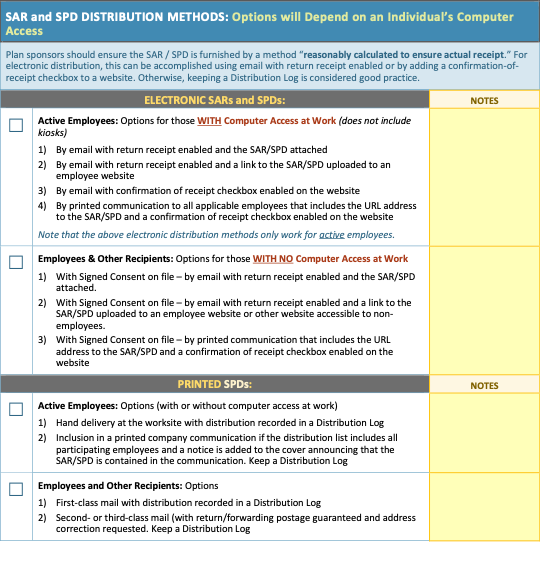 Wrangle, an Ascensus® company, as well as its employees and affiliates, do not offer legal or accounting consultation or services and does not assist with plan design or implementation. Information provided by Wrangle is for informational purposes only and is not intended to constitute legal or other advice or opinions on any specific matters. The client should always seek the advice of an independent qualified attorney, accountant, or other professional advisor. Wrangle applies its best effort to provide accurate and complete information and provides its service in accordance with ERISA and based on the information provided by the client. This document contains information that is confidential and any use, disclosure, distribution, or duplication by anyone other than an intended recipient is prohibited. Ascensus is not a broker, consultant, or fiduciary, as defined by ERISA. Ascensus® and the Ascensus logo are registered trademarks of Ascensus, LLC.
Copyright © 2023 Wrangle, an Ascensus® company. All rights reserved.