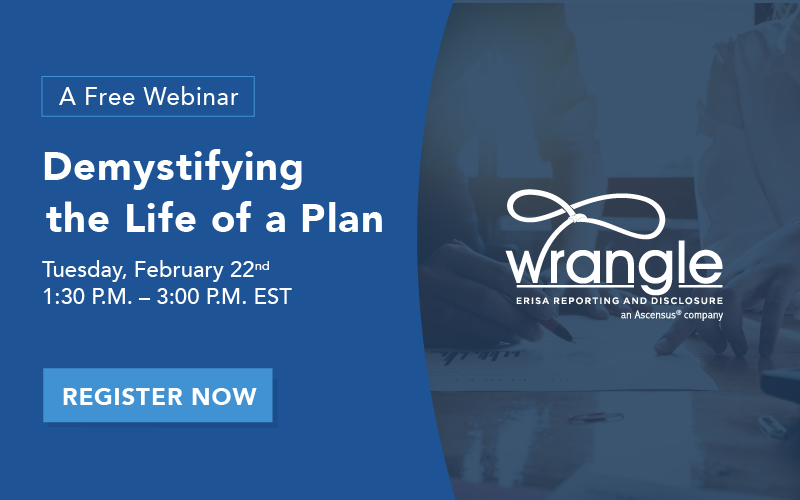 In 2021, Wrangle offered two presentations covering Wrap Plan Documents and Form 5500s. This month, we will continue the series and provide answers and insights on several key areas of the Life of a Health and Welfare Plan. Some aspects that will be demystified are:
Who needs to be under ERISA?
What if an entity does not have an ERISA Plan – i.e. for a church or govt entity, and what is required?
How is a Plan started and how does the broker help?
What is to come from the Covid amended changes for Wrap Plan Documents, and what is required going forward?
How to avoid becoming a MEWA
5500 components including the SAR
Obtaining the right documentation for the 5500 Reports
We will also provide insights based on our knowledge of:
Amended filings
Delinquent filings
DOL audits
Annual notices
Non-discrimination testing
In addition, all those who register will receive a copy of the presentation, the recording, the Q&A Document compiling all of the questions asked during the presentation and their answers, and compliance checklists to help monitor what is needed for your client's 5500 needs and other ERISA mandates.
To register, click here. If you have any additional questions, please contact Ann McAdam at amcadam@wrangle5500.com.