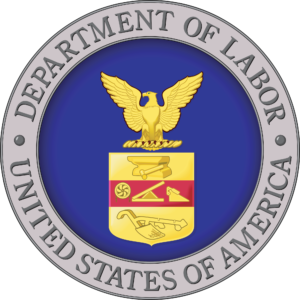 Can you receive an email from the DOL? The answer may surprise you…
The division of the DOL that oversees the Form 5500s, the EBSA sent out the 2019 Fact sheet on the 5500 e-filing process. As suspected there are no material changes for 2019. Nevertheless, there was information that caught our eye as worthwhile to bring to your attention.
Here are the Top Five…Plus a bonus tidbit recently learned on Abandon Plans.
1. Are Special Characters Allowed in the Plan Name?
Answer: Yes, most special characters are allowed in these name fields for 2018's Form 5500
For form versions 2017 and earlier, these name fields allow unaccented letters, numbers, single spaces, and specific symbols: -/ , . ( ) & '* @. Other characters may be invalid for these fields.  When in doubt, Wrangle will stay away from using special characters so efiling of the Form 5500 is not compromised.
 2. How Fast is the 5500 Posted on EFAST2?
Answer: Usually within minutes of e-filing.  However if there are attachments, if the filing involves a DFVC or if the report is efiled when the Form 5500 most current version (in this case 2018's)was just released, we have seen postings up to 21 days later.
3. Does the DOL and IRS Only Correspond Via Mailed Letters?
Answer: No
If the DOL wants to communicate with a Plan Sponsor (your client), they may do so via email. You will know it is legitimate if the email address includes: EBSA-DRC@dol.gov.
In contrast, your client would not hear from the IRS via email. If there was an email, there is the likely chance it is spam. The IRS encourages you to email to the IRS mailbox, phishing@irs.gov to report the incident
4. Will the EFAST2 System Receive the Trust Filing if It Doesn't Attach the IQPA Report with the Form 5500 Annual Return/Report?
Answer: The DOL's EFAST2 system will receive the filing, but without the required IQPA report, the filing is incomplete. An incomplete filing may be subject to further review, correspondence, rejection, and civil penalties.
Please note Schedule H, line 3 specifically asks for information regarding the plan's IQPA report. If the required IQPA report is not submitted, the Schedule H must still correctly answer these questions.
If you choose to file the Form 5500 without the required IQPA report, you need to correct that error as soon as possible. Wrangle can send an amended report with the corrected details at no charge to you, provided we prepared the original 5500.
5. Could Collective Data Sets which Would Include Mass 5500 Filing Data to Review and Research Be Available at No Cost?
Answer: Yes, the DOL gives access to all of the data sets stemming back as far as 2009. Here is the location.
Bonus: Wrangle Learned Something New to Share
What Recourse Can Be Done for an Abandoned Health and Welfare Plans under a Trust? Can the Participants Collect Their Assets?
The DOL has a department that handles abandoned plans and runs through a specific process to try to ascertain which assets are to be returned to Plan Participants. This is normally reserved for Pension plans. However, if the health and welfare plan is under a trust and has been abandoned, this department of the DOL is available for assistance: