Often Wrangle asks for a health and welfare Wrap Plan Document and/or its SPD to reference for the Form 5500. Did you know that there are other types of Plan Documents/SPDs and Adoption Agreements? If these are foreign to you or you need a refresher of what they include, keep reading.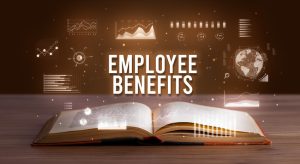 Types of Plan Documents for Health and Welfare Plans
Cafeteria Plan Documents for Premium Only Plans (POPs)
Cafeteria Plan Documents for health FSAs and Dependent Care Assistance
Health Reimbursement Arrangement Plan Documents
Self-funded health care ([105(h)] plan(s)) Plan Documents
Wrap Plan Documents with Wellness added
Adoption Agreements
Common Questions:
If you bundle all of your benefits together, do you need to have a Cafeteria Plan Document separate from the Wrap Plan Document? Do you need a separate document for self-funded benefits?
Section 125 Cafeteria Plan
ERISA Plan Documents and Section 125 Cafeteria Plan Documents are two different types of plan documents with different purposes and different regulations. ERISA is regulated by the DOL and Section 125 plans are regulated by the IRS.
The ERISA attorneys we work with believe that they should be maintained separately, especially since POP plans are not subject to ERISA. Cafeteria plan documentation is required because it's a funding mechanism that takes away tax money from the IRS, while the ERISA plan documents are required to protect the benefits and rights of the participants. Another point to remember is that ERISA and IRS definitions of eligible plan participants are different as cafeteria plans and have stricter rules on dependents and owners vs. employees.
Note that our documents do include some information about the pre-tax contributions and mid-year election changes because those elements affect the benefits and rights of participants, but that's not enough to meet the cafeteria plan document requirements under code Section 125.
Self-funded Benefits
Self-funded plans are subject to ERISA on their own. Unlike a Wrap Plan Document, the Plan Documents for a self-funded plan do not just fill in the gaps that are not addressed by insurance documents. They are comprehensive plan documents that set forth all of the plan's terms including details on the benefits provided (e.g. schedules of benefits).
Self-funded plans are not subject to state insurance laws and should follow ERISA rules in order to comply with the plan documentation requirements. If the self-funded plan is incorporated into the wraparound plan, it should have the same plan number and plan year as noted in the wrap plan document. If the self-funded plan has a different ERISA plan number, it is seen as a separate ERISA plan in the DOL's eyes and may require a separate 5500 if the reporting threshold is met.
What does a self-funded wellness plan document need to convey?
This type of document requires a significant amount of customization and detail given wellness programs vary considerably. Besides the components found in a wrap plan document, the wellness program's eligibility rules, funding, and termination of participation would be outlined. In addition, in-depth details of the program overview would be included as well as reasonable alternatives to participation, confidentiality notices, and HIPAA provisions (Wrangle adds the details of the wellness program as an appendix item).
3. What Are Adoption Agreements?
Adoption Agreements have been predominately found in retirement/pension plans regulated by the IRS, and are a supplemental addition to a plan document. They provide more of the specifics on a client's plan such as the eligibility rules in an outlined format to be easily read and absorbed. Although adoption agreements are an integral part of the plan, they alone do not encompass the specific requirements outlined for a plan document as notated under the ERISA 29 U.S. Code § 1102.
Wrangle's parent company Ascensus issues adoption agreements when plan documents are prepared. Wrangle will adopt this practice within the year. For questions on any of these types of documents, feel free to reach out to Aubrey Box at abox@wrangle5500.com. If you are interested in any of these documents for your client, please contact Elaine Harvey at eharvey@wrangle5500.com, she can provide pricing and additional helpful details.
For any questions on this material please reach out to Aubrey Box from our ERISA Desk Department: abox@wrangle5500.com