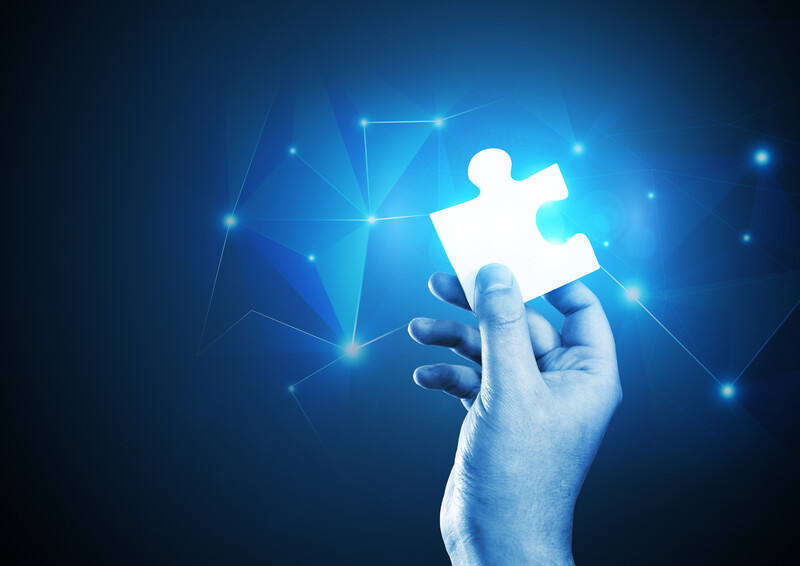 The Q3 is geared toward rounding out renewal reports, preparing and initiating open enrollment, and is the ideal time for nondiscrimination testing (NDT) to be completed. If nondiscrimination testing holds more questions than answers for you, we hope that this blog can be of help.
NDT Basics
All employers, whether they are for-profit, non-profit, government or church, offer Section 125, health FSA, Dependent daycare/Section 129 (most vulnerable benefit for failure), Life Self-insured or HRA benefits are required to run the IRS-mandated nondiscrimination testing (NDT). Why? If highly compensated or key employees receive favoritism, "discriminatory benefits" must be included in their gross incomes. This may mean a revision of the employee's W2s.
To avoid the revision of W2s, the best practice is to conduct the test during Q3 so elections of HCEs can be capped prior to the release of the W2s. Testing should also be completed when the plan is first established or when there are population changes for HCEs/NHCEs at the first of the month for elections.
Services Available through Wrangle
If you need assistance for your client and are unsure where to turn, Wrangle can conduct these services through the convenience of using our online Platform.
Tests that Can Be Run Through the Wrangle Platform

What to Expect While Working With Wrangle
After you log into the Platform and start a new project by selecting NDT, you will be prompted to provide:
The basics of the Plan such as the ERISA Plan Year
The tests requested: Section 125/POP, Section 129, Section 79, and Section 105(h)
The details on the eligibility rules as well as the circumstances of the benefit arrangement,

For example: Do both the employer and employee contribute to the plan?
Based on the data inserted, the appropriate census template will pop up to be downloaded for you to complete.
After all the information is in place and all questions are answered, the ERISA Desk team will alert you of the turnaround time for the test results.
The final project package from the ERISA Desk team will include the completed report and results. If any tests fail, we will provide recommendations on what to do to remedy the situation.
Side note: If the first test fails, and all new data is needed to get a passed result: Wrangle will allow for one free re-test for failing plans within three months of the delivery of the initial report.
Sample Results Page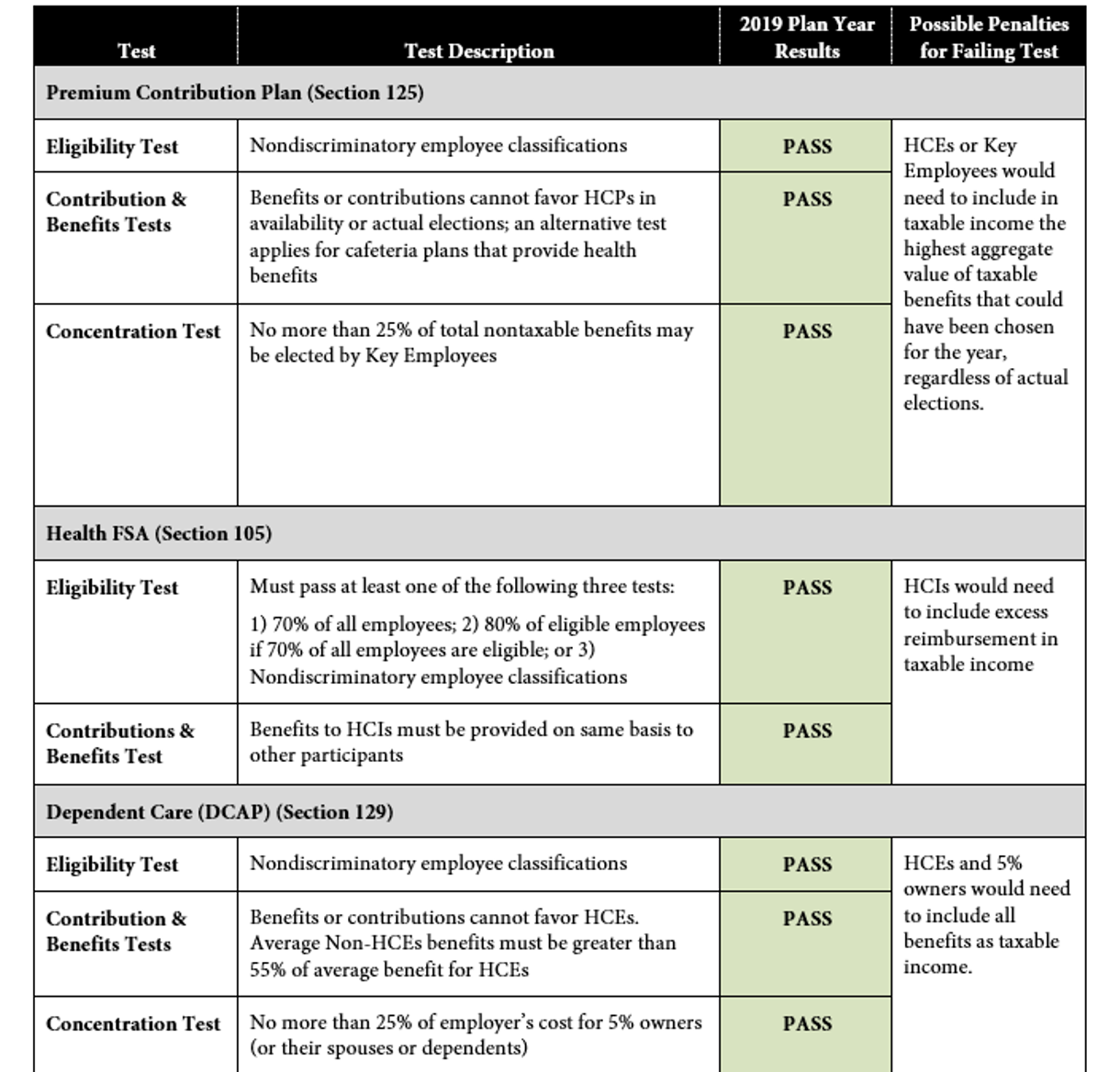 How to Get Started:
Reach out to Elaine Harvey, our Director of Sales, at eharvey@wrangle5500.com for pricing. She will also be able to provide our service agreement and line you up with the ERISA Desk team who will conduct the testing for you.
If you already have access to the Wrangle Platform and need assistance inserting the data or would like our reference material for term definitions and step-by-step approach, reach out to ERISADeskInfo@ascensus.com.