For years Wrangle has been your partner for health and welfare Form 5500s, wrap plan documents, and SPDs. We are often asked for assistance on several other spokes within the employee benefits industry. As part of the Ascensus family, we extend to you a wealth of resources to meet your employee benefit needs through our numerous sister companies.
To help you pinpoint the areas to best serve you, we have composed a new tab on our website titled: "Other Services." Click here to access it.
The services offered are: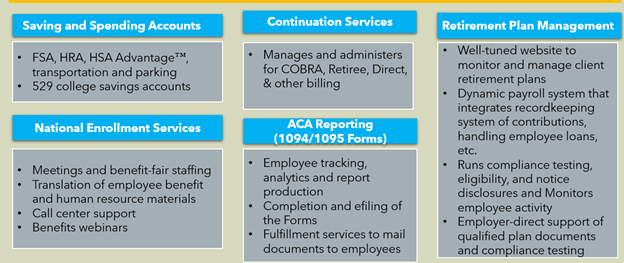 If you have questions, reach out to our Sales Representative, Elaine Harvey, at eharvey@wrangle5500.com or (614) 582-4290.