"This is exactly what we've been waiting for. I have been wishing that we could have it all done by one entity for our top accounts in order to consolidate service, lower agency risk of errors & omissions, increase departmental efficiencies, and increase levels of excellence in key client service."
Welcome to ERISA Desk
Preparing the Health and Welfare Form 5500 is really only telling half of the story of a group health and welfare plan. Wrangle now offers plan document services to tell the full story. With ERISA Desk, Wrangle provides our clients with well-established, audit-tested plan documents intended to meet the requirements of various federal laws and regulations, most notably, the Employee Retirement Income Security Act of 1974 (ERISA).
ERISA requires employers providing group health and welfare benefits to their employees to maintain written plan documents describing the terms and conditions of its benefit plans and to distribute a corresponding Summary Plan Description (SPD) to plan participants and beneficiaries. All employer welfare plans, (regardless of employer size), except government and church plans, are subject to these reporting and disclosure requirements of ERISA.
Many employers use a wraparound plan document and SPD to satisfy other laws: Health Insurance Portability and Accountability Act (HIPAA), the Family and Medical Leave Act (FMLA), the Affordable Care Act (ACA).
Wrangle's ERISA Desk Services for Plan Documents
Prepare customized plan documents ensuring compliance with various federal laws

Answer technical questions

Thorough review of drafts by legal specialist before sending to Broker/Client

Allow Broker/Client time to review drafts to make any changes at no extra fee

Annual and As Needed review of Plan Documents by an ERISA Attorney

Amendment and SMM services for plan changes
Cost for the Plan Document Package
per ERISA Plan: $500
Thank you for your interest in Plan Documents!
Have a quick question?
I always respond as quickly as I can. Due to the nature of plan documents, it is always good to add information in the form below. Please do not hesitate to add your phone number and I will call you back as quickly as possible.
– Emily Marr
Wrangle ERISA Desk Plan Documents
Document Preparation Process
Learn more on how you can get started on ERISA Desk Today!
A Message from Emily Marr
Hello and Thank you for your interest in Plan Documents. Please fill out the form to the right if you would like to learn more about our services which also include HIPAA Handbooks and Nondiscrimination testing (Section 125 and 105 (h)). I will be in touch with you within the next 48 hours.
To Learn More About the Plan Document and SPD (see below)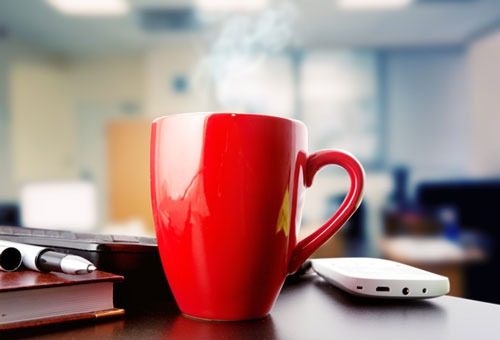 With ERISA Desk
You can enjoy your coffee!
You don't know how much time and stress you are saving me. Thank you.
Thank you for taking such good care of us.
Thanks for all of your help as you and your team prepared scores of our client's filings. We are so grateful for all that you do.
Thank you. It has been great working with you. This was the best 5500 season of my long career!
Thanks Kari, you are awesome!! I am always impressed with how quickly you respond and what a great job you do."
You rock! Thanks so much!
"You are the very best!! Thanks a million."
You folks are making this process so easy for us. Thank you."
We are providing our clients with a great service by utilizing your expertise for the H&W Form 5500. Thank you!
"This is excellent service. I appreciate your handling this so quickly. Thank you."
"Thanks again for all of your help and making my life so easy….I wish everyone in our industry worked like you."
A Wraparound Plan Document's Purpose
The Employee Retirement Income Security Act of 1974 (ERISA) requires that a plan sponsor maintain official written plan documents describing the terms and conditions of its health and welfare plans.
Group policies, booklet certificates, or EOCs, whether treated individually or taken together, do not meet the written plan requirement under ERISA Section 402(a).
The absence of a written plan document (often referred to as a wraparound plan document) is a per se violation of ERISA Section 404(a)(1)(D), thus subjecting the employer to possible penalties (penalties are discussed on slide 34).
The Summary Plan Description (SPD) is probably the most important document required by ERISA.

Main vehicle for communicating plan benefits and rights/ obligations to plan participants and beneficiaries.

Often enforced over plan document in legal cases.

Since most booklets and EOCs fail to contain all information required by ERISA, it is important to distribute the SPD to bring the plan into compliance.

The SPD is also a vehicle for distributing participant notices required by other federal laws:

COBRA, HIPAA, ACA, FMLA, USERRA, QMCSO, Michelle's Law, MHPAEA, WHCRA, NMHPA, GINA, etc.
SPD Distribution Requirements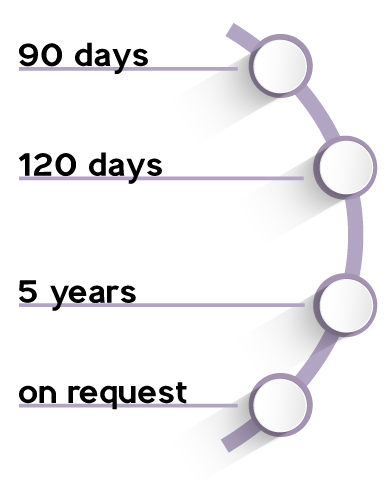 Within 90 days of initial coverage (i.e. new hires)
Within 120 days after the plan is established
Every 5 years an updated SPD must be prepared and distributed
Additional Information about Wraparound Plans and SPD