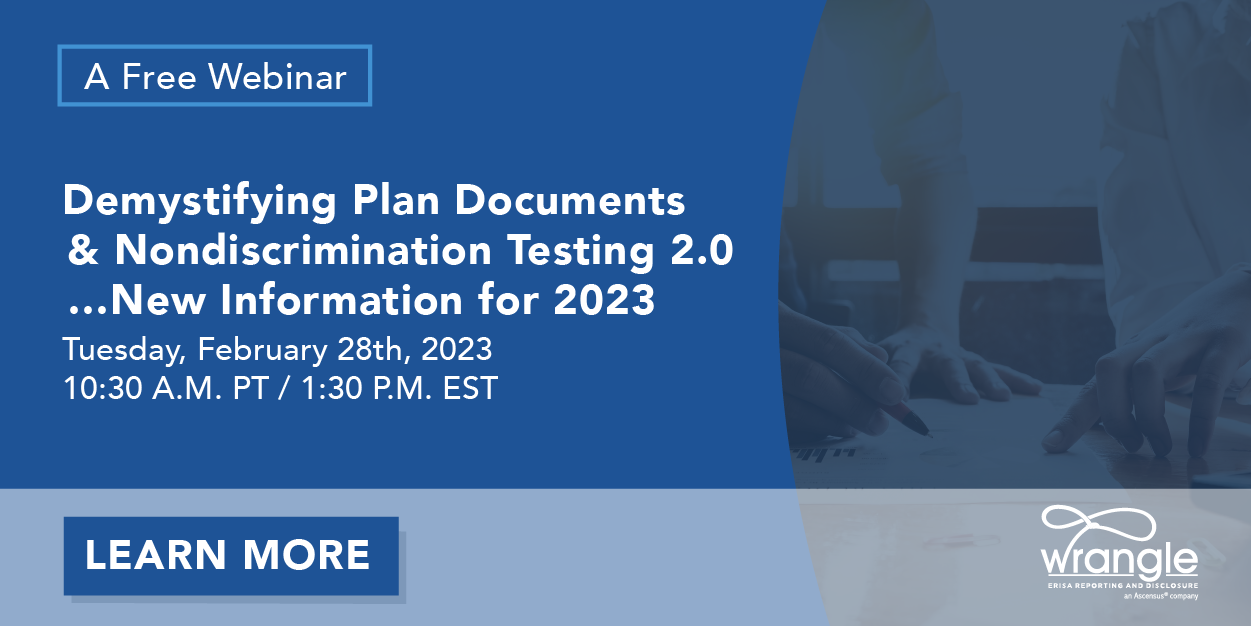 Many Plan Sponsors fail to meet the basic ERISA compliance requirements for Plan Documents and SPDs as well as Nondiscrimination testing. Our goal for 2023 is to build you a foundation in these areas providing you with a sense of certainty. We want to be the go-to resource for you, your colleagues, and your clients on these subjects through our upcoming webinar.
Here is an assortment of questions that we receive on a regular basis that will be answered during the presentation:
Questions on Plan Documents and SPDs:
Do we need to send it to the DOL or file it like a Form 5500?
If I have one, where would I find a copy of it?
Does the carrier SPD act as our ERISA Plan Doc?
Do you have to have a Mega Wrap Doc?
What if I have two groups of employees, e.g. one salaried and one union? Can I have one Wrap Doc? Then do I have one or two SPDs?
What is their shelf life?
Do non-ERISA benefits get included in the Wrap Doc?
Questions on NDTs
What happens if the NDT fails? Before or after W2s are issued?
How long does it take to complete the test?
What information is needed?
Registration is open now. Click here to register.
For any questions, please contact Ann McAdam at amcadam@wrangle5500.com.