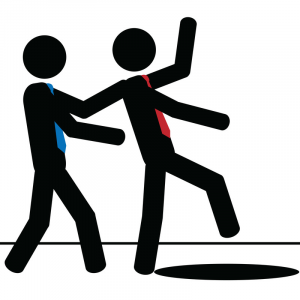 There are definite steps that you can take to help keep the Form 5500 report process moving forward. Here are the six key areas that you don't want to overlook.
1. Did the Plan Sponsor move to a new location or update its Plan Name or EIN? The Plan may still be active, however, some of the fundamentals may have changed. The report is to be properly notated.
For example, the old EIN is to be listed on page two with the new EIN on page 1.
2. If the Group still has an active plan, but the enrollment has dropped below 100, let Wrangle know through the Dashboard. The code, "4R", will be inserted in the current 5500 report, notifying the DOL not to expect a future report until the reporting threshold is above 100 again.
3. Policies may end and new ones begin. Make sure that there is no gap in reporting, even if just one month. This is a red flag for the Department of Labor.
4. Funding changes? Was an FSA, HRA, or MERP added? If the plan was strictly for fully-insured benefits, general assets need to be checked to reflect these self-funded benefits (And yes, self-funded benefits do get reported in the 5500, just not on a Schedule A).
5. Did new participants join the Plan mid-year due to an acquisition or merger? The participants enrolled would need to be added to the end-of-the-year counts.
6. Know who is to sign the Form 5500 and if they will be available. You may know your contact at the HR office who performs the daily administrative functions. However, the person who is to sign needs to be deemed as the Plan Administrator.
Criteria to meet:
– The person signing the Form 5500 is signing under penalty of perjury.
– The person signing should be an officer of the company or have authority over the plan.
– The person signing should have fiduciary liability insurance.
With our DocuSign features in play, the HR contact can assign the signing task to someone else if need be.
Other Helpful Tidbits:
– Need the report by a certain date? Be sure to give us a two-week notice to carve out time for your request.
– You can access and enter information into the Dashboard at any time. No need to wait for our reminder. As you complete the enrollment process for your client, consider having Wrangle Dashboard updates the last step. That way you are all set for the next year well ahead of schedule!
– Have changes and updates but don't know who to contact? Reach out to Ann McAdam at amcadam@wrangle5500.com to point you in the right direction.